COMMUNITY ATHLETE PROGRAMME (CAP)
FIREBALL Extreme Challenge (fxc)
WHAT IS FXC?
FXC – Fireball Extreme Challenge™ is a new explosive, coed, spectacular sport, that combines and constantly alternates anaerobic, cardiovascular activity with high-intensity anaerobic sprints, thus developing strength, endurance, agility, and explosiveness.
FXC is the only highly competitive, mandatory COED sport in the world where men and women perform at the same level and the score is bound to real teamwork. In FXC we 'glorify' the assist and the hand-off.
HOW TO PLAY?
Players can throw, pass and catch the ball using any part of the body, but they cannot hold it for more than 2 seconds (3 seconds for kids younger than 8 years old).
The self-pass or auto-pass is allowed to each player for once, every time he/she receives the ball. To have a self-pass, the ball must not be in contact with the player's body.
CORE GAME RULES
The auto-pass carried out before the expiration of the two seconds gives the right to a further two seconds of ball possession to the player who has it.
The auto-pass never gets counted as a point.
The "Ball Possession" (BP) is interrupted anytime when the ball 'becomes DEAD', and that in FXC happens when:
01 – the ball is held longer than two seconds.
02 – the ball touches the ground.
03 – the ball leaves the court.
04 – the ball is intercepted by a player of the opposite team and smashed on the ground.
05 – the game is stopped by the referee due to a serious foul.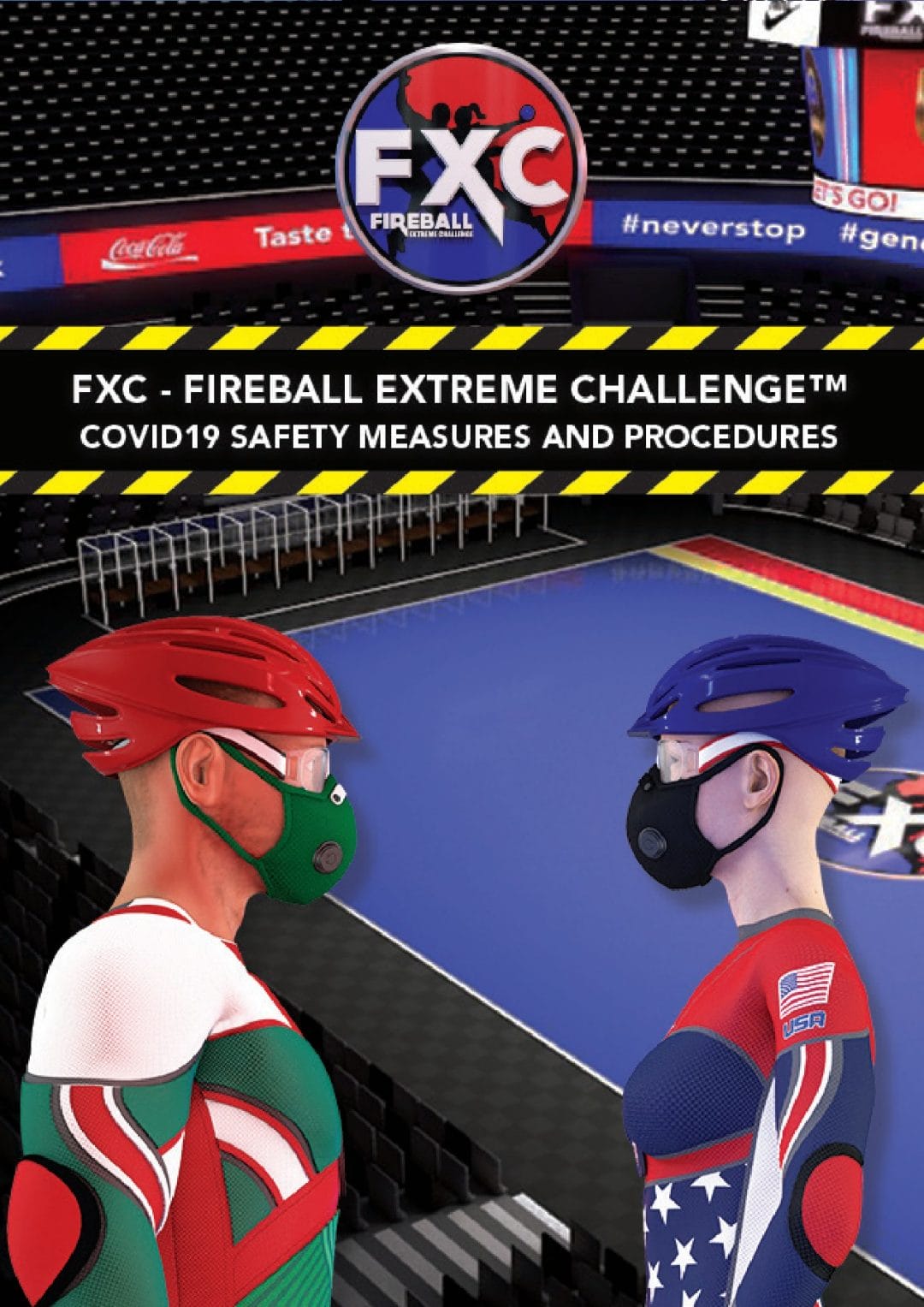 FIREBALL Extreme Challenge (FXC)
COED <16 MIXED TEAMS / COED 16+ MIXED TEAMS.
Inter / Intra-Mural
Primary, Secondary & Tertiary Level School and Competition Level Training programs available for COED (Mixed) Teams.
Clubs / Community
Community & Fitness Training Programs available for introductory or amateur level to Club Level Participation. 
Corporate / Private
Private interest groups are welcomed to engage in staff training programs or for Company Recreational & Competitve Games.
Competition / Elite
Athletes interested in challenging regional and international competitions can join Elite & Competition Training Programs.
FXC Orientation Schedules